So What's Next?!?!

Time to renew your membership for 2017.




Education
Networking
Fun Events
Community Outreach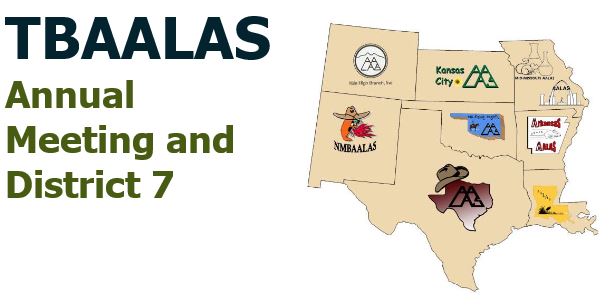 2017 District 7 meeting in Sugar Land!
You now have until Jan. 31, 2017 for early-registration TBAALAS District 7 Meeting!
Sign-up today: Mouse Wetlab, Resume Review Panel, Leadership Training 101, CMAR-AR Prep Course! (Must be registered for meeting).
Registration is now open for PRIM&R's 2017 IACUC Conference (IACUC17), to be held March 19-21, 2017 in New Orleans, LA. IACUC17 will bring together top animal care and use professionals from all over the world to develop their knowledge and skills while learning from and networking with peers. With three in-depth preconference programs, three keynote speakers, and literally dozens of panels and breakout sessions, the Conference offers specific learning for all professional roles within your animal care and use program. (See the complete agenda for specifics). For more information and to register, visit www.primr.org/iacuc17.
Looking for good materials for animal research advocacy? Visit the Americans for Medical Progress advocacy materials page. They have posters, DVDs, speaking notes, and the HIGHLY POPULAR "Animal Rights Identification Card".

Check out all the materials at the AMP.org website, or jump to them straight from here - http://www.amprogress.org/amp_materials